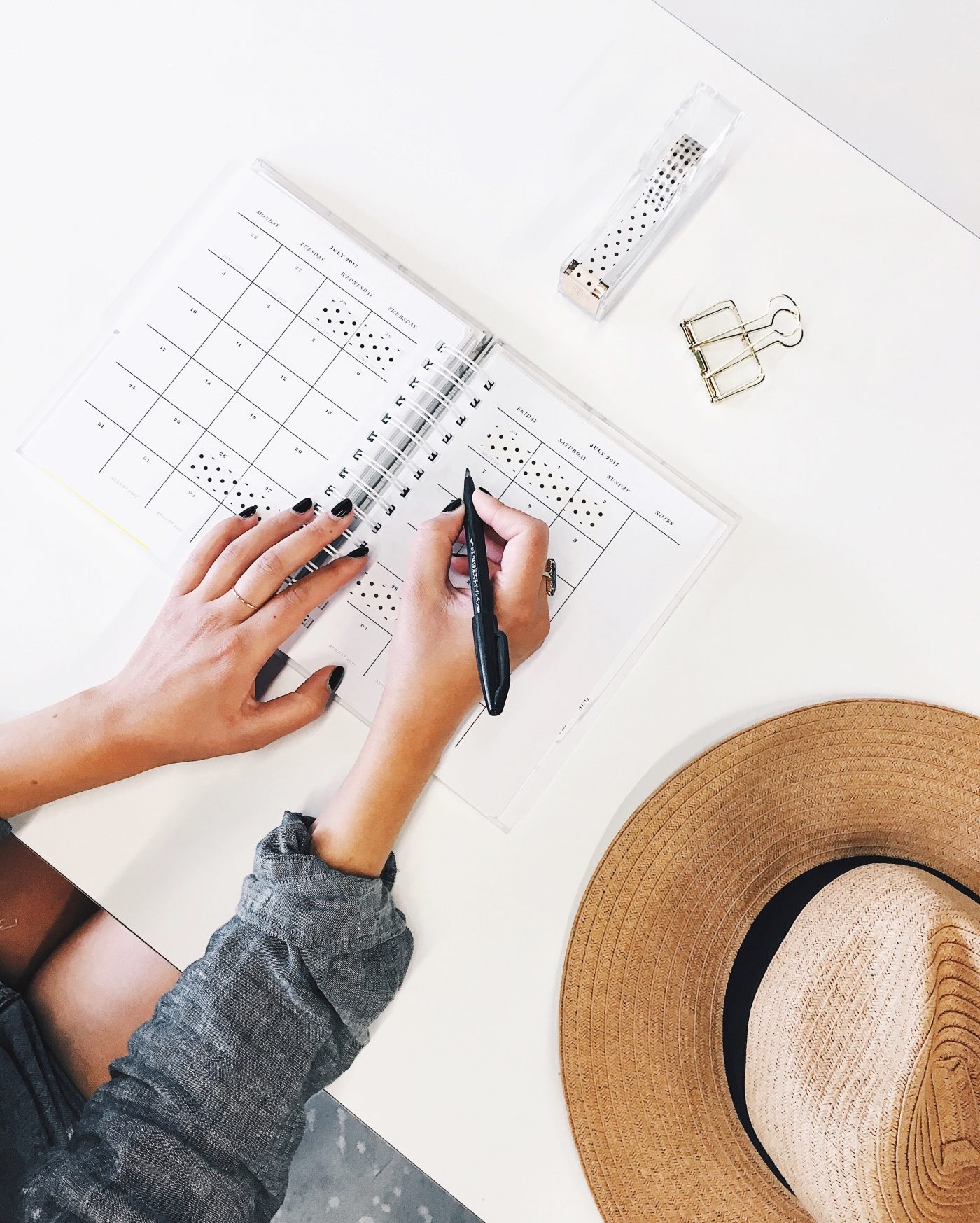 How to Make the Risk of Starting Your Own Business Worth It
By Hania Syed
The allure of starting your own business is not hard to understand. From being your own boss to working exclusively on your passions, starting a small business is an attractive prospect for many people.
---
The perks of business ownership are abundantly clear:
Your earning potential is virtually unlimited, as you have the capacity to grow to whatever point you like.
Your business can also be a wonderful outlet for exploring and expressing your passions – a budding homecook, for example, will feel incredibly fulfilled if they can find a way to integrate this passion into their work.
Eventually, having a successful business can also allow you to live a more flexible and independent life.
Finally, with redundancies and casualisation being the norm in today's workforce, having your own business can provide better job security and control.
However, starting your own business also comes with its fair share of things to consider:
Business owners have to sacrifice all the comforts of their day job like their steady paycheck and employer superannuation contributions, taking on greater personal responsibility instead.
You may find that you can't pay yourself for the first few months or even years of starting a new business in order to keep it afloat.
A work-life balance may also be out of reach for some time, as a new business will typically require all your time and attention.
Before you quit your day job, here's how to navigate around some of the most common pain points and make the risk of starting your own business worthwhile.
Addressing pain points for new small business owners
With the right business tools and strategies on hand, you can navigate around the roadblocks small businesses typically face to ensure your efforts pay off.
Are you ready for the lifestyle of a business owner?
The transition from employee to employer (or self-employed freelancer) is a major one.
Starting a business is hard work – not a get rich quick scheme. The first year in particular will be a massive learning curve, as you won't have the accountants, administrative assistants, managers and other professionals on your team like you may have at your current job.
You'll also have to be comfortable with the element of financial risk, and the prospect of working long after 5pm.

26% of people said the main reason they started their business was in order to be their own boss
It's important to be mentally prepared for these lifestyle changes so you are not discouraged during your journey.
A great way of getting the inside scoop is by speaking to real business people who have succeeded, as well as those who have failed in some respect.
Programmes based on practical, hands-on learning for the modern business environment will often provide an opportunity to ask real business people the hard-hitting questions.
What do the business opportunities look like?
Before diving into your new business, it's critical to research the market.
Is the field you're looking into already saturated?
Is there a way you can distinguish your business from the rest?
Is online or brick-and-mortar most suitable for your type of business?
By deeply exploring your business idea, you can ensure it is geared towards success before it even launches. Pursuing further education in business management is a fantastic idea, as it can teach you how to analyse the commercial reality of your business idea.
This will ensure you get valuable input from experienced people, and will save you time and money that could have been wasted going down the wrong path.
How will you manage your finances?
New business owners will typically invest their life savings in their dream, borrow money from family members, take out multiple credit cards and use their day job to supplement their side business.
In the early stages, you'll also have to funnel the majority of your profits back into your business in order to maintain positive cash flow.
To prevent any major cash flow woes, it's essential to have a budgeting system and track your incomings and outgoings diligently.
Be prepared for sudden business expenses like broken equipment, late fees, insurance and taxes as well to ensure you're never left scrambling for spare change.
One way to pre-empt such expenses is to speak to experienced business people who have weathered it all. Cash flow is something you'll always have to bear in mind, meaning it's worth learning how to manage business expenses in a formal setting.
How will you raise capital?
Once you have exhausted your own funds, you might start thinking about raising capital.
However, before you dive into the stress of finding investors, look into other opportunities to meet up with people in a similar situation to you, which will allow you to learn from a group environment as well as input from experts.
When it is time to raise capital, remember that having a strong business plan in place is an automatic plus in the eyes of investors.
You might find that it becomes necessary to tweak your business plan somewhat, such as by changing the amount of ownership you're willing to give to investors or upping your product's price point in order to attract much-needed investors.
---
82% of businesses that fail do so because of cashflow problems

62% admitted to not being fully confident they had enogh money to start their business
Who will you hire?
In the startup phase of any new business, the most important thing is bringing on employees who align with your vision. The people with potential will be a greater long-term investment in your business than those who have the right qualifications on paper.
While it may seem difficult to get a big picture view at this stage on your journey, it is important to be thinking big, smart and in a future-oriented way. Learning the ropes of smart, modern business is an excellent way to project and plan for ongoing success.
How will you manage your time?
Time management is one of the biggest pitfalls that small business owners face, with family life and a possible day job meaning that there's not much time left over to handle the multitude of business admin tasks.
Finding a supportive group of people in the same situation as you can also hold you accountable, preventing procrastination. Small business groups, meetups, workshops and education programmes provide a much-needed support system to work through some of these challenges.
Using tools to automate tasks is also a great way to save time and money as well as improve efficiency.
Some solutions include:
Automated email systems
Online invoicing
Online payroll
Online scheduling
outsourcing menial tasks like data entry
How will you address knowledge gaps?
When starting your own business, chances are you don't already have a degree in business or a wealth of experience in the field.
Without a smart strategy in place, it's too easy to get caught up in day-to-day tasks and neglect the plan for long-term success.
Building up your knowledge of modern small business is therefore one of the best things you can do, whether that's through attending networking groups, getting a mentor, listening to podcasts or being part of a programme on smarter small business.
Originally written for Candlefox at www.training.com.au
---
With an education in Creative Writing and three years' experience in content marketing, I have the skills necessary to write content that is both beautiful and effective.
I look to inject personality and artistry into all the work I do, with my technical knowledge tying it all together. The end result is beautiful content that engages and converts.
I provide a full suite of content marketing support, from SEO landing pages and blog posts to lead generation magnets and social media copy.
My creative writing done on the side has been published in Voiceworks, Farrago and The Financial Diet.